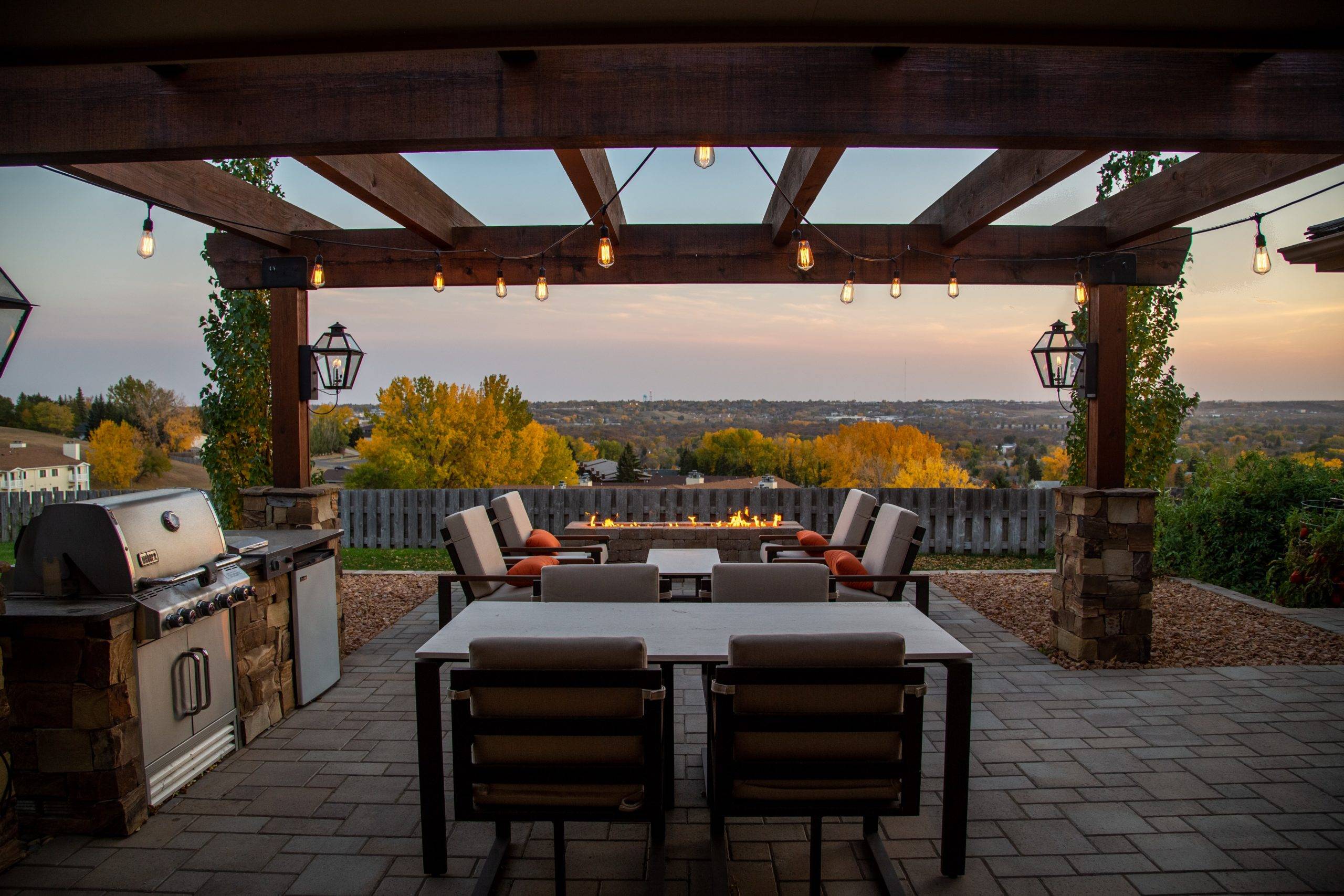 If you have a deck space or patio, it is best to opt for a sunshade to safeguard you from the blazing sun. We all welcome the warm sunny days after a long, frosty winter. However, do not be a blind sun-worshipper. Your skin requires sun for replenishing Vitamin D; however, you need to safeguard yourself from the harmful UV rays of the sun. The ultraviolet rays of the sun are known to be the most common cause of skin cancer. According to the Mayo Clinic, in the United States, skin cancer is reported to be the most common cancer type. An appropriate sunshade is necessary to protect you effectively from the direct ultraviolet ray exposure while hanging out and relaxing with your friends and family on the deck or the patio. Let us discuss some of the best exterior sun shades you may consider investing in.
Pergolas
Pergolas are fascinating outdoor sun shade structures. These interesting outdoor rooms are usually made of wood. However, sometimes, pergolas are made of vinyl or metal. Pergolas are extremely popular additions to your home or property. They are best for adding character and style to your outdoor living area.
Pergolas are the centerpiece of your garden or backyard. They come with open lattice ceilings and prove to be an airy and elegant addition to your yard. They generally vary in design and style to suit diverse landscapes. They help break up the sunlight in sections of the deck or patio where you enjoy entertaining or relaxing.
Lounging under a pergola could be as relaxing as sitting under a tree. For much-enhanced shade, you may consider covering the beams of your pergola with a suitable outdoor fabric or growing a climbing plant or creepers to cover up the top.
Sun Sails Sun Shades
If you have an open space or courtyard with multiple attachment points, you may opt for a sunshade sail or sun sail to act as a fantastic outdoor shading system. The sun sails can look marvelous. Often several pieces are used in combination for elevating the design and the overall aesthetic ambiance of your patio. You can enjoy BBQs and fun pool parties with friends and family in your backyard. Are you worried about an afternoon drizzle or scorching sunlight? You may consider investing in a versatile sun shade sail as that could be the ideal solution for a fun get-together. Usually, sun shade sails are made from long-lasting UV-resistant fabrics. You can rely on them to offer protection in all weather conditions. You may order a custom sun shade for ultimate protection from the harsh sun rays.
Awnings
It is a good idea to embrace heat than hiding from it. You could tackle the heat by enhancing your capacity to cool off outdoors with the help of patio awnings. If you have failed to carry out any lockdown-inspired home refurbishments, now is the best time to improve your patio space or backyard. The awning is a good investment that goes a long way in keeping your home and outdoor cool. You may use a completely retractable awning or a strategically positioned stationary one. You are sure to get the real value for your money if you invest in a sunshade awning. It offers a comprehensive solution for safeguarding your grills, furniture, or other backyard or patio features. It performs the functions of a cover without any upkeep or effort.
Conclusion
Contractors and architects around the world have realized and recognized the value and efficacy of sunshade systems. Sunshades go a long way in improving your property's aesthetic appeal and functionality.